Their Trolling Cost Them A Shot At The Titles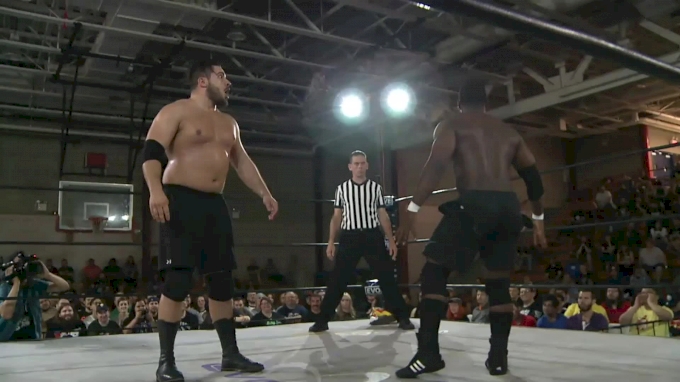 The first meeting between ACH and Ethan Page got both men fined by EVOLVE officials when they refused to take the match seriously out of frustration with their placement on the card. The situation seems to have led the men into a relationship of sorts as they've formed a tag team.

As the Troll Boyz, Page and ACH were punished following their fine by having to take on former EVOLVE tag champs Chris Dickinson and Jaka at EVOLVE 90. Amazingly, the duo topped the former titleholders before having to again meet in singles action at EVOLVE 91 with the promise from EVOLVE of further punishment if they didn't take the match seriously.

Unsurprisingly, serious was the last thing on the minds of the Troll Boyz as they goofed their way through another match.

They're now going to meet the current tag champs in Anthony Henry and James Drake at EVOLVE 92 and have the opportunity to replicate the success they had against Dickinson and Jaka against the men who took the titles from them.

The punishment, though? Page and ACH will only get to face the champions in a non-title bout. So they could take out the champions and still will go home empty handed. Your FloSlam subscription gets you access to all of the action.

However, if they do get the victory, it will be hard to hold them back from challenging for the belt. Trolls or not.