Style Battle - AR Fox vs Snoop Strikes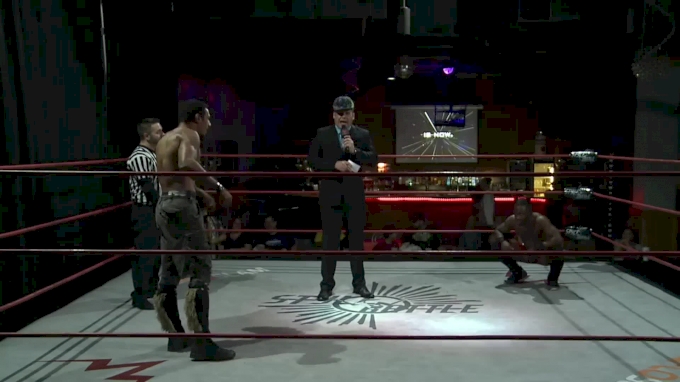 At Style Battle S1:E7 on Sunday, Snoop Strikes stepped in on late notice to replace Ethan Case. Strikes had a tall task in front of him in AR Fox, a mutli-time Style Battle tournament veteran, former EVOLVE champion, and one of wrestling's most explosive competitors.

Despite the long odds, Strikes gave as good as he got throughout the first-round battle.

The clash finished second in the FloSlam fan vote for matches to release from this past weekend, but we decided to release it anyway so everyone can enjoy this great match.

Make sure to check out the full Style Battle S1:E7 event.